Hi Dave here again, i'm back for another update to cover off on what I finished over the last month.
So its been a bit under a month since my first update but I'm happy with my progress so far.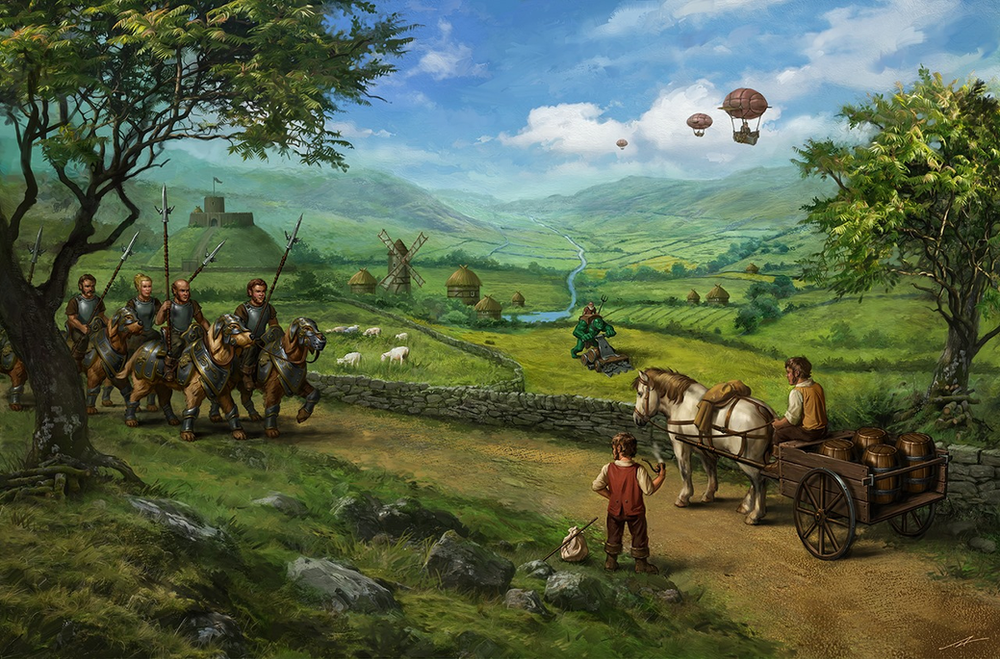 Starting off I managed to complete this war machine team, I magnetized the barrel so I can swap between howitzer and volley gun. (or more likely just never use it)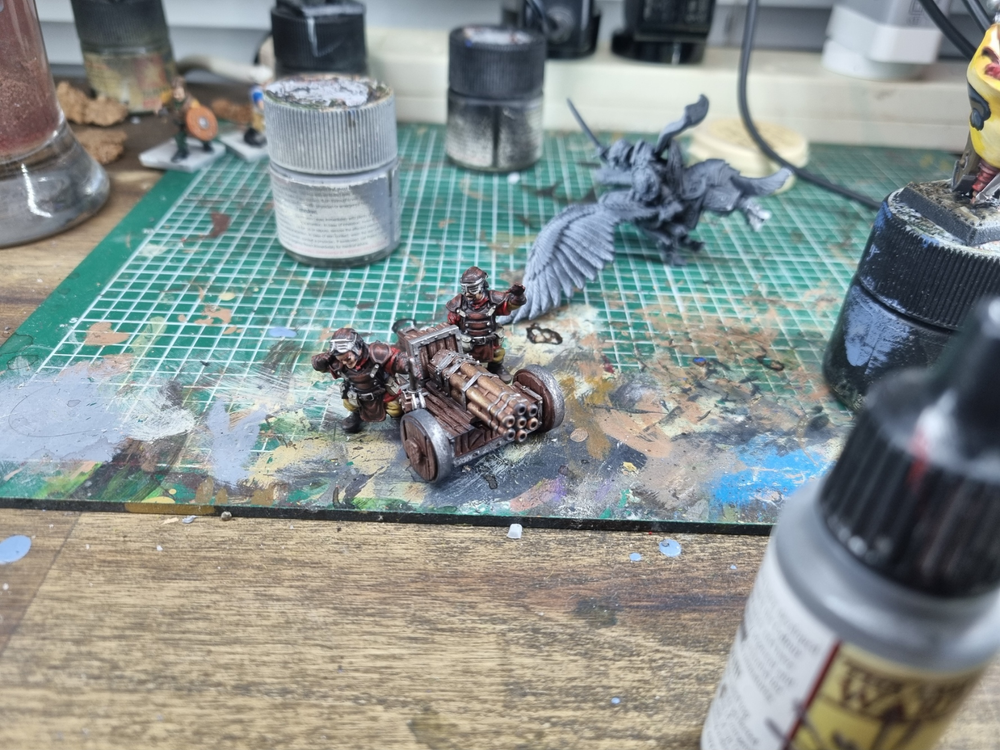 Next up I completed the only non mantic mini I'll use in my army, the sergeant with the banner of Hodenburg. Hoden in german translates to testicle so I did my best to free hand a sneaky cock and balls on the back. The mini is from TTCombat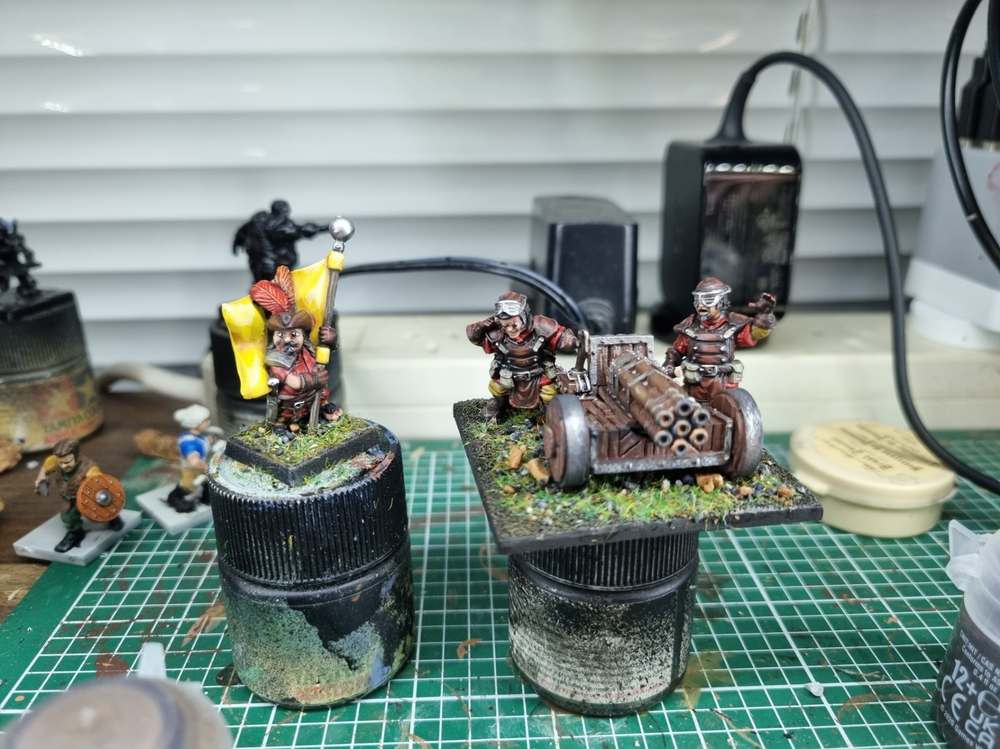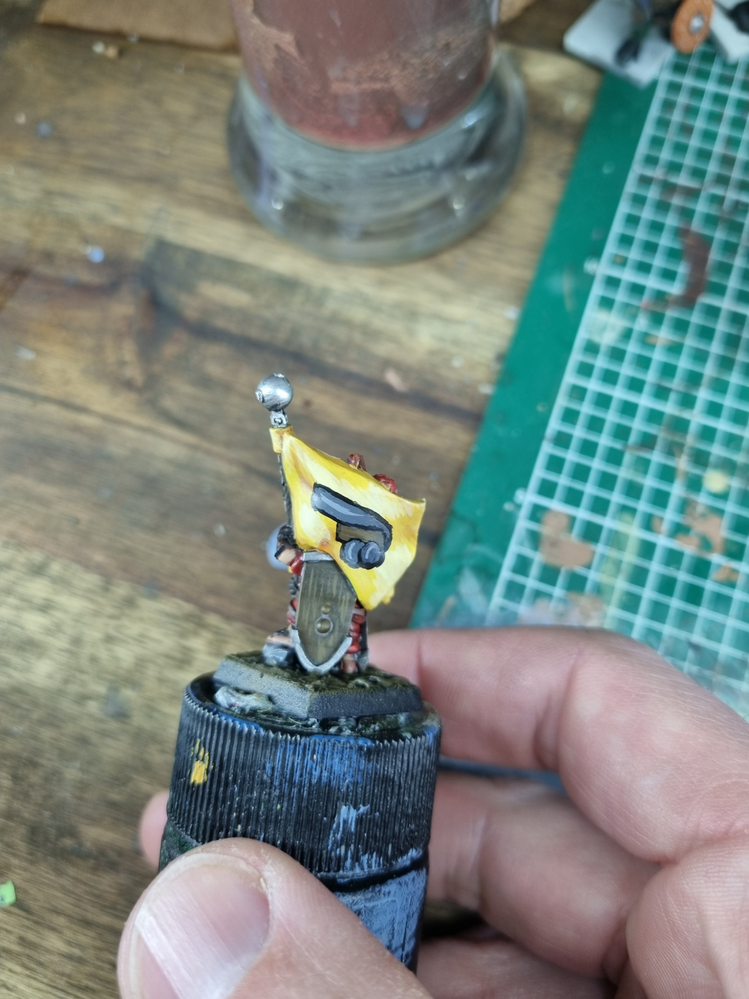 For my mounted muster captain on aralez I wanted to mix in a bit of height, maybe too much height…. I was super nervous chopping off the base but it came of relatively easily, I used 2mm brass rod to give it height, and stuck some penny washers in the base under the foam hill for weight. Lastly filled in the base with braves to make it look like the captain is charging over the battle line into combat.
To finish off the month I completed this engineer, it was super quick and super fun to paint.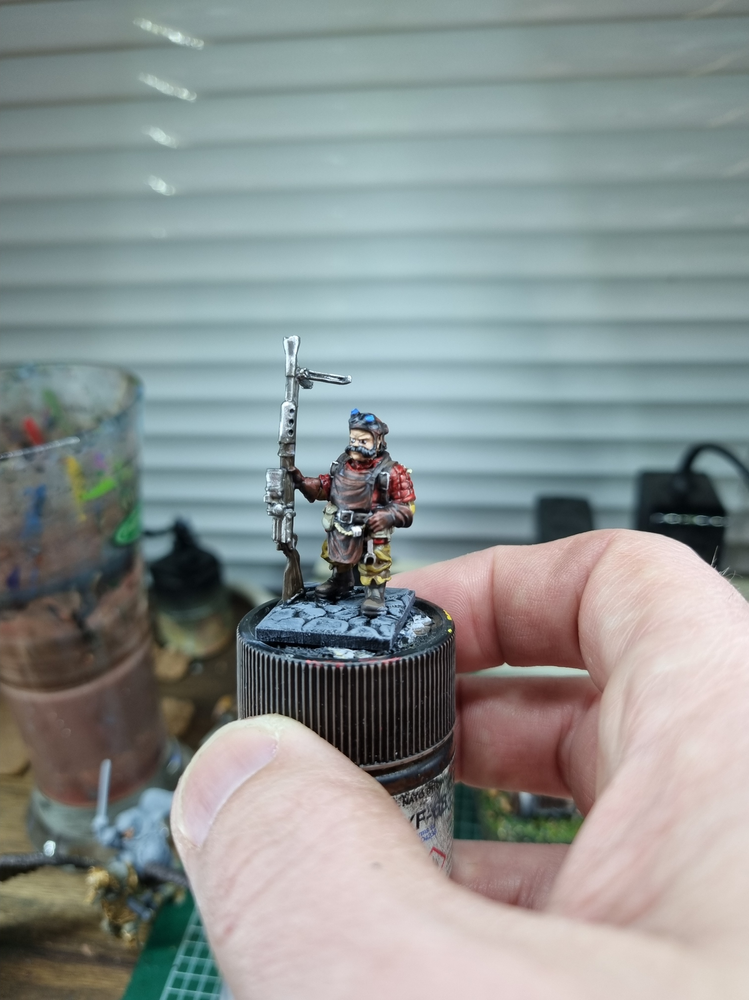 I also snuck in this ice blade for an up coming tournament.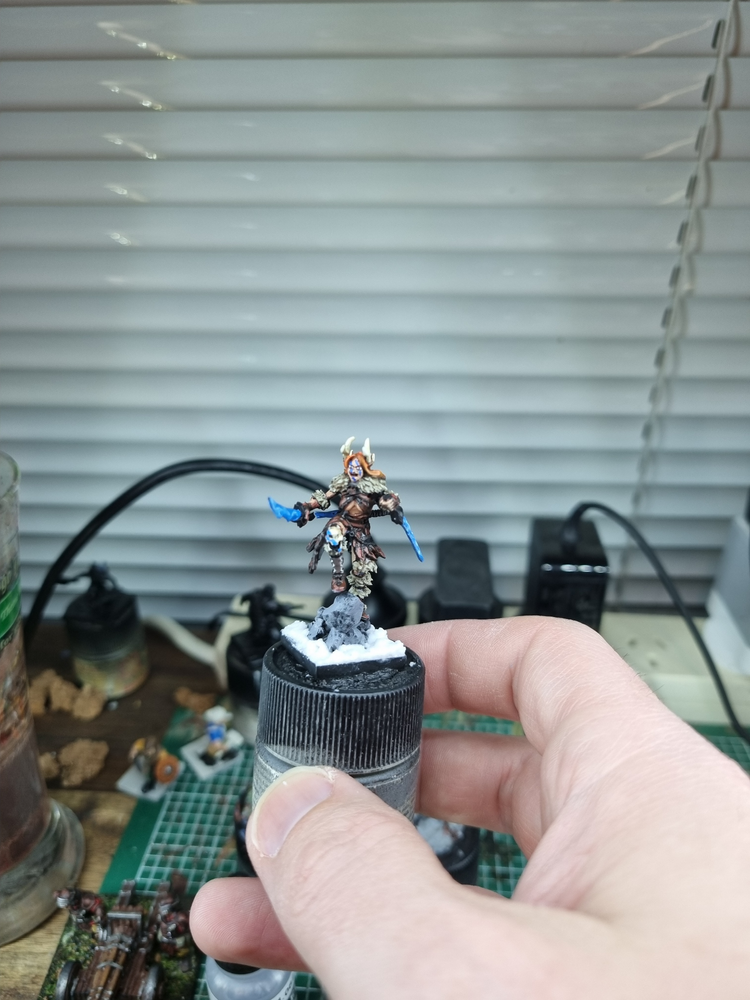 In other unrelated news I finished a backdrop for some scenic photos and recently picked up a battle mat so I decided to set up some scenic photos for my army. Here is what I have finished to date. I've gotta get some diffusers or something for better lighting, and also probably use something better then a samsung phone, but I promise the end of army pics will be much better. (please if you have any tips for getting good army shots let me know)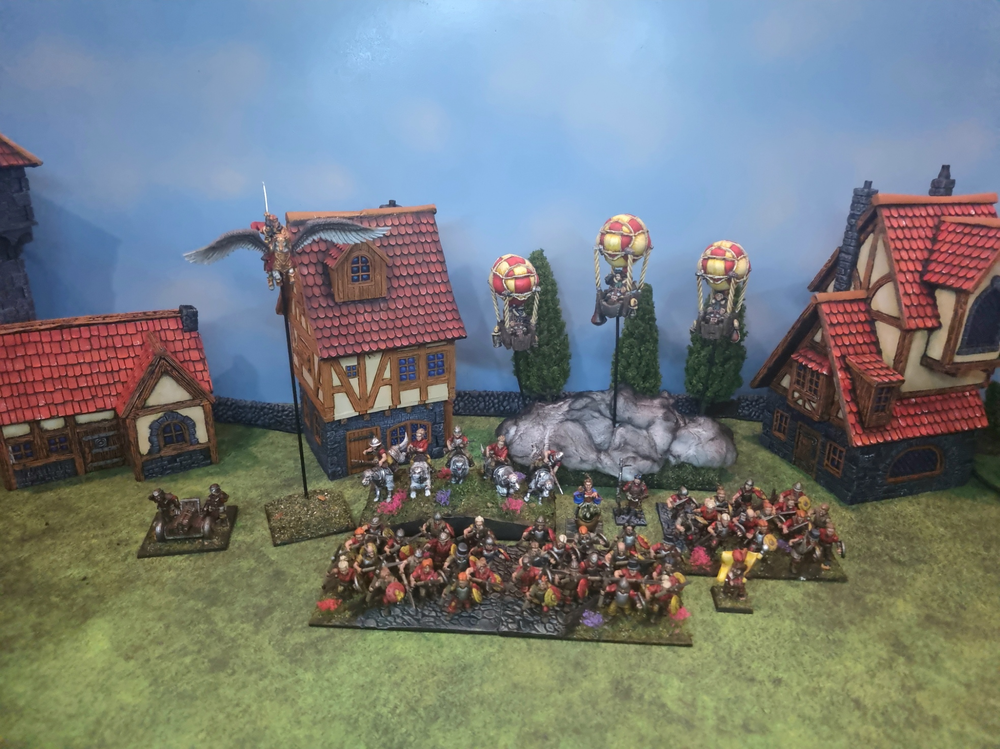 Up next on the paint table its back to the grind of infantry. I'll finished another regiment of spears, paint the iron beast and then hopefully get a regiment of juggers completed as well. I've already made the base for them but it needs some finishing touches once I get the minis stuck on, I'm attempting to make it look like my juggers are charging down the hill into battle.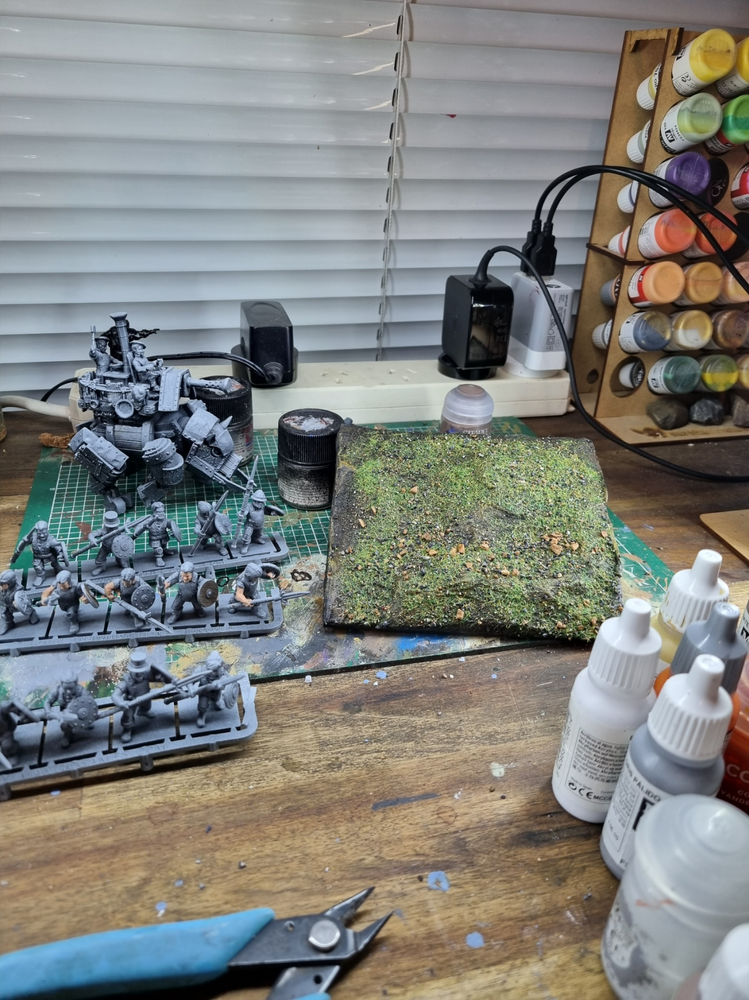 Like always, if you want to know any paint or materials I use, or just have questions in general, just let me know.
Anyways, thanks for reading
Dave.